Let's Party!
Join us for Pop Up Shops and Workshops throughout the year! We love hosting our favorite local makers & shakers!
November
4
CELADON'S 29TH BIRTHDAY PARTY!
Join us as we celebrate the last year of our roaring 20s, our 29TH BIRTHDAY! There will be live music, local food trucks, local artists and makers, free beer, face painting and fairy hair for all and 29% OFF EVERYTHING!
There's fun to be had for the whole fam! Grab your family, friends, and pups and JOIN US!
November 4th
11am-4pm
Main Store in Mt. Pleasant (1015 Johnnie Dodds Blvd.)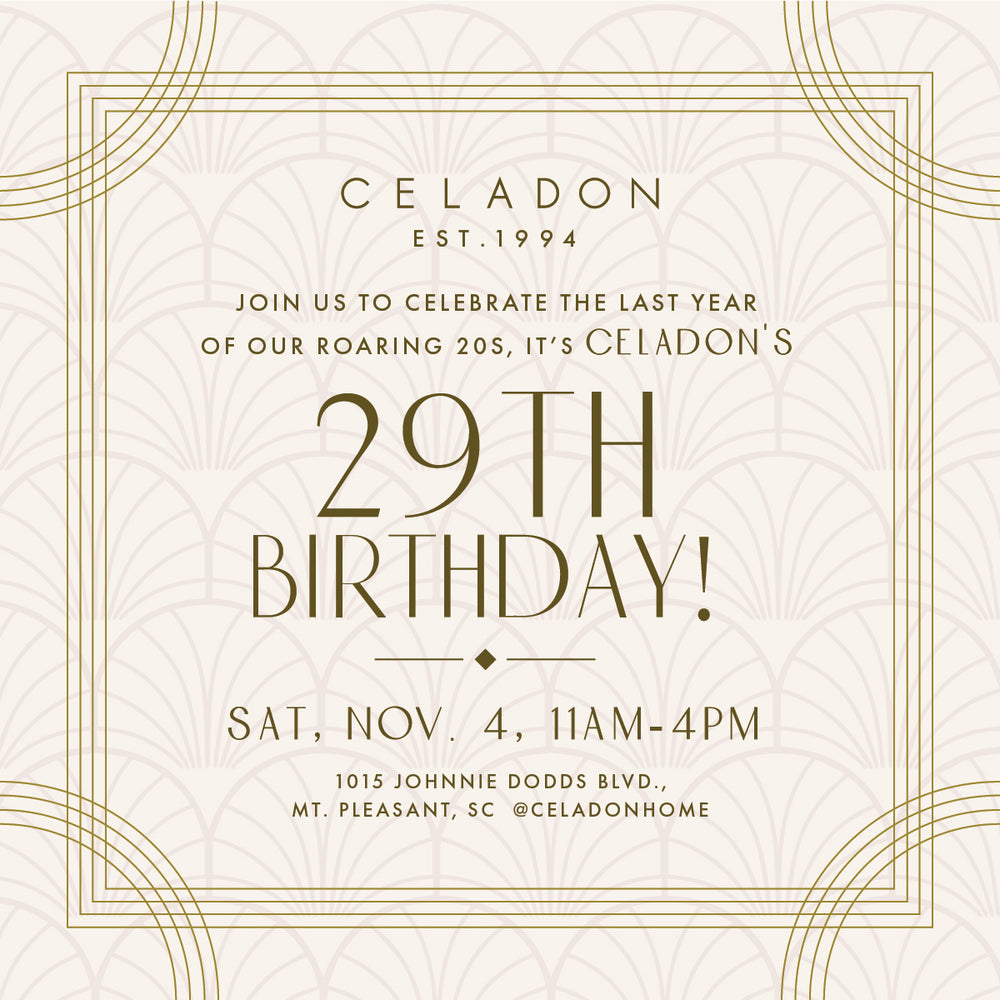 December
2
HOLIDAY MARKET WITH SANTA
Santa Claus is coming to Celadon! Join us for photos with Santa and our Holiday market at the main store. We'll have local vendors for great gift options for all your holiday shopping.
Bring your own cameras, kids, and furry friends for photos with Santa!
December 2nd
11am-3pm (Santa arrives at 12pm)
Main Store in Mt. Pleasant
(1015 Johnnie Dodds Blvd.)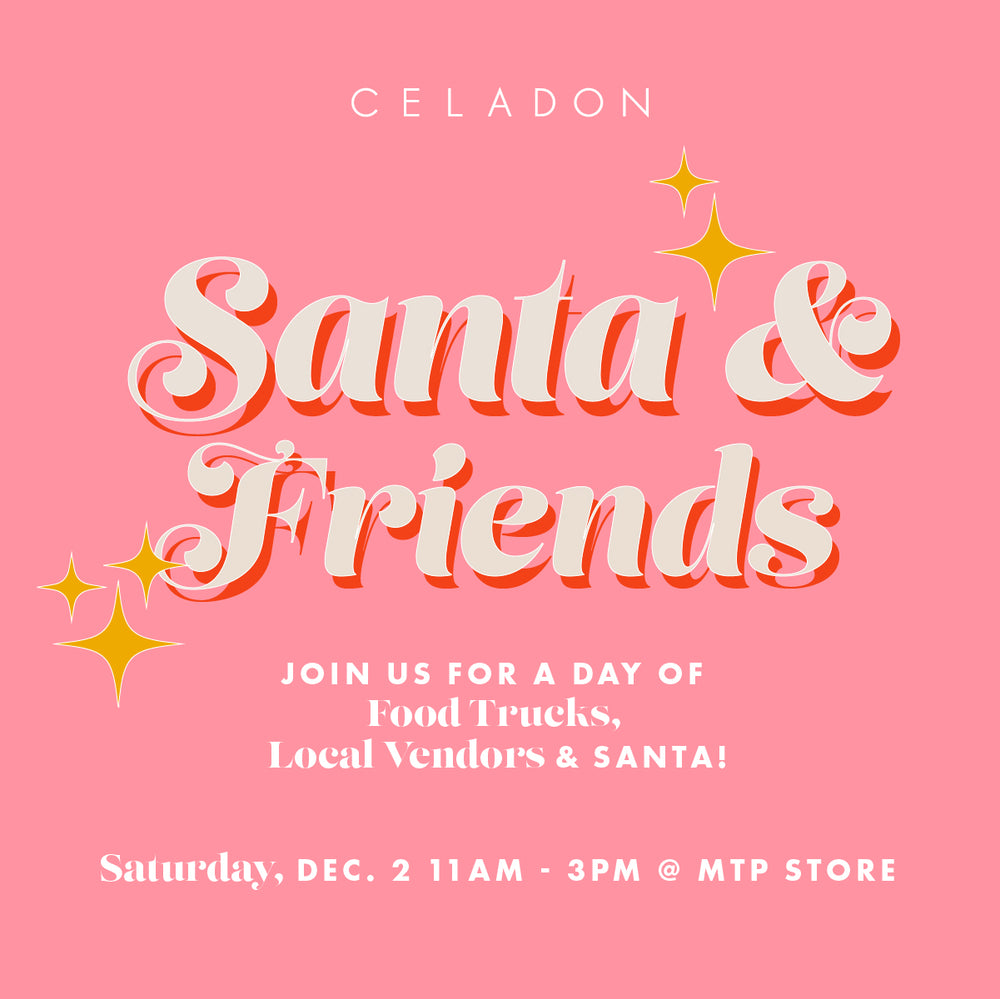 3
HOLIDAY FLEA-ESTA MARKET
Join us out at the Warehouse for our Holiday Flea-esta Market! Get all your holiday shopping done with 50+ local vendors as well as a big Celadon sale!
December 3rd
10am-2pm
2221 Noisette Blvd.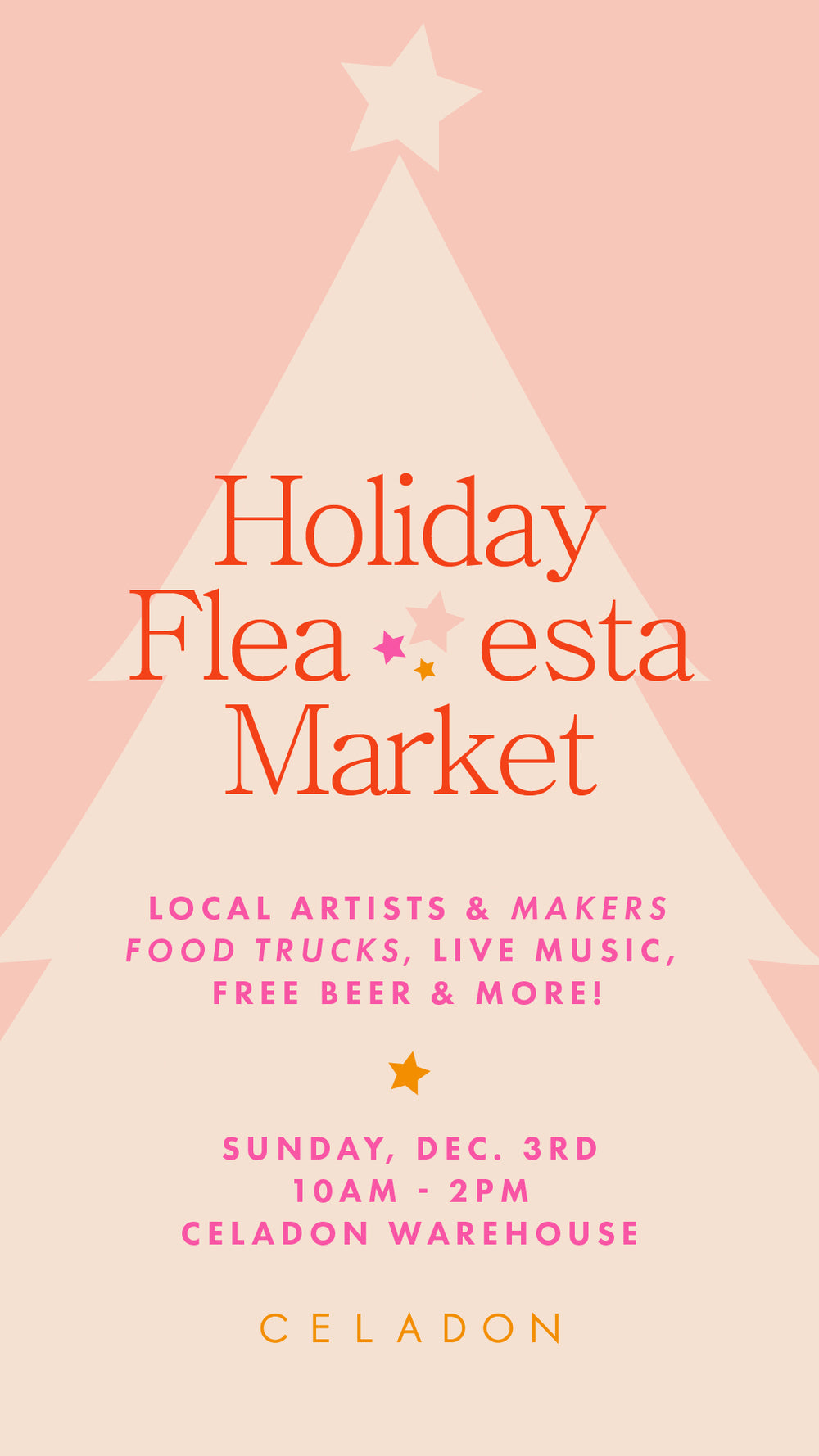 Interested in learning Mahjong? Join us for an evening of beginner lessons with Holy Mahj on Thursday, December 7th from 5pm-7pm at our Mt. Pleasant store. Spots for this event are full!
Holy Mahj 101 is an introductory session that is fun, challenging, and extremely laid back. We'll have everything you need to start your new obsession including some great tiles and supplies from The Mahjong Line for you to learn on (with an exclusive discount as well!)
A message from the Holy Mahj Founders:
"Hi! We're Anne and Caroline. We learned to play Mahjong in 2022 and quickly fell in love with all aspects of the game. The competition, the beautiful tiles, the rich history, and the time spent playing with friends. Holy Mahj was born in Charleston, the holy city, and we can't wait to share this game that we love with all of you!"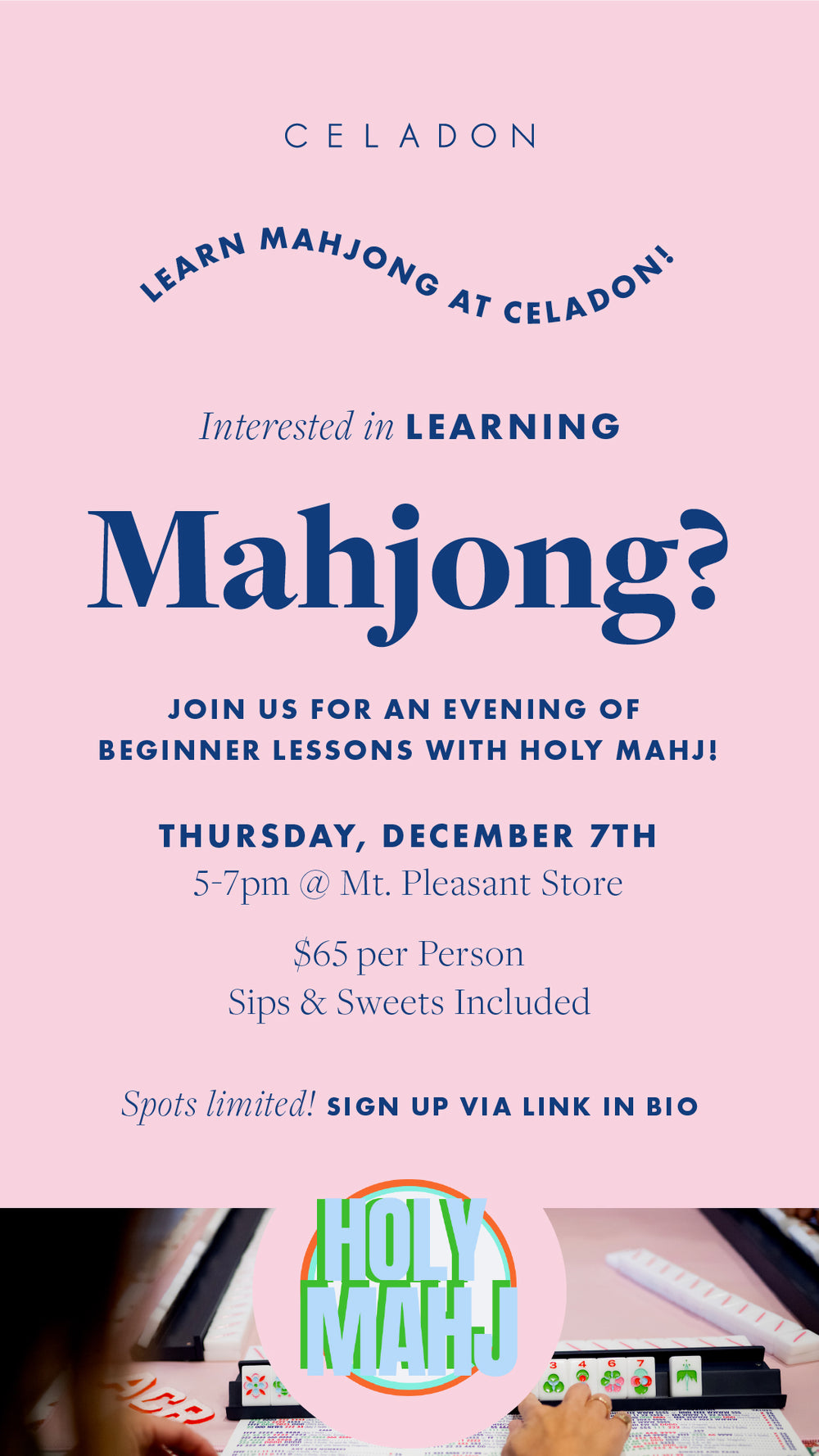 Flea-esta
Celadon's Flea-esta is an engaging local market that takes place on the last Sunday of every month from March-October 2023! Since its inception in 2016, our market has seen numerous participating vendors grow from a hobby to a full time, growing business. Our Flea-esta is a great place to keep your dollars local and support your local community and the small businesses that live within it!

2023 Flea-esta Dates:
March 26
April 30
May 28
June 25
July 30
August 27
September 24
October 29

Holiday Flea-esta Market:
December 3
My Cart